Healthcare
Sectorial Thematic Club Deal
4 piani fuori terra, con una superficie totale di circa 2.000 mq
4 piani fuori terra, con una superficie totale di circa 2.000 mq
4 piani fuori terra, con una superficie totale di circa 2.000 mq
4 piani fuori terra, con una superficie totale di circa 2.000 mq
The Healthcare Sector
The Healthcare secotr, also known as the healthcare industry, is an important market in the global stock exchange with unique characteristics. It encompasses various categories of companies operating in both the public and private sectors, including biotechnology and pharmaceutical companies, hospitals and medical clinics and medical device manufacturers. These companies operate in different stages of the value chain and can be involved directly or indirectly in the provision of healthcare services, production and distribution of drugs, and development of medical technology. Research, development and innovation are key factors in this field.
Typically considered a defensive and non-cyclical sector with greater stability, these are the characteristics that make it attractive to national and international investors. In particular, in 2021, the sector had a global value of approximately $6.5 trillion. With the emergence of numerous startups and considering the countless potential in terms of economic returns and technological development, WeInvest has created a specific Sectorial Thematic Club Deal focused on the Healthcare sector.
The Healthcare sector is characterised by the presence of multiple varieties of business models, which give rise to different types of businesses that, despite their diverse nature, are complementary and interconnected. We can identify the following:
Hospitals, institutions for healthcare, patient admission and treatment;
Medical Clinics, healthcare facilities primarily focused on the treatment of patients without long-term stays, concentrated on primary care services;
Biotechnology Clinics, involved in the development of drugs through the use of new technologies in the field of biology, primarily engaged in the design and production phases and sometimes even in their commercialisation;
Pharmaceutical Companies, specialized in research, design and production of drugs with the aim of discovering new therapeutic solutions and treatment possibilities;
Medical Device Manufacturers, involved in the design, production and commercialisation of devices used in medical diagnosis and treatment, supplying them to both public and private institutions or healthcare professionals.
International analysts consider the Healthcare sector a viable investment opportunity, as it has historically proven to be counter-cyclical and continuously growing. It provides investors with the possibility to diversify their investments with significant safety margins, as this sector is among the most resilient and statistically predictable. It is anti-fragile because the ageing global population will inevitably increase the demand for healthcare services and it is predictable because the output of companies operating in this sector does not experience significant fluctuations in terms of demand. The latter is not dependent on the state of the economy.
Healthcare also presents itself as a defensive sector due to its long-term market trends with limited (if not nonexistent) sudden spikes or crashes. Additionally, the companies within the sector demonstrate solid profitability and robust financial positions, allowing for consistent growth over time. Compared to other market sectors, healthcare companies boast high innovation coefficients.
Other characteristics that make the Healthcare sector appealing to both national and international investors include:
The sector's substantial market value (approximately 6,5 trillion dollars)

Diversified and competitive industry

Low volatility, capable of maintaining its performance even during market downturns
The Healthcare sector can be particularly influenced by PEST factors, especially those of a:
Political Nature, which primarily impacts the public sector of the healthcare industry and can cause fluctuations over time due to decisions regarding the allocation of public funds;
Technological Nature, as relying heavily on technology still poses a risk factor in terms of patient safety and privacy during the treatment of their condition, as well as in the communication, storage and use of their sensitive personal data.
Given that the Healthcare sector encompasses a wide range of areas, it includes various branches and sub-sectors that give rise to significant market trends and Business and Investment opportunities. Among the main ones are:
Medical Devices, based on AI and equipped with the use of 5G; some used for patient treatment (wearables), others worn by patients (such as CGMs) and others functioning inside patients (such as artificial heart valves);
Genetic Studies and Gene Therapies;
Investments in Open Innovation which is a way of managing innovation that is in stark contrast to the traditional management of corporate research laboratories, characterised by secrecy in discoveries and lack of openness;
Digital Transformation, which has led to a series of branches such as Pharma 4.0, la BioTech, il Digital Health, il MedTech, etc.;
Servitization of the Pharmaceutical Sector;
IoTMT (Internet of Medical Things), which refers to digital healthcare provided through the combination of IoT systems and medicine;
Intuitive surgical, a branch focused on designing robotic surgical systems for minimally invasive surgery.

Investments in the Pharmaceutical Sector (in €, 2020)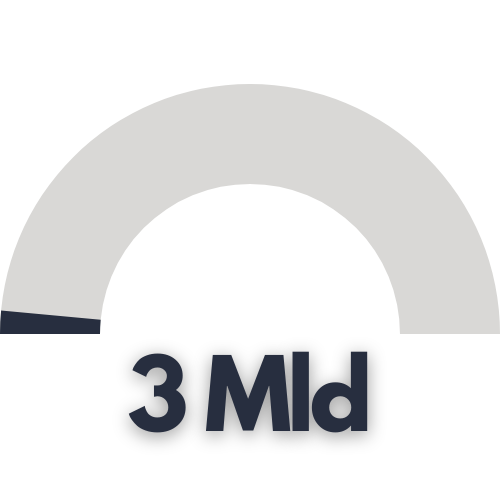 Contribution % to GDP (Italy, 2019)